Data Science Applications which are used in industries.
Hello Readers,
Today we will look at a few of the Data Science Applications which are used in industries.
In this blog, we will discuss about –
1. How data Science is used to improve the lives of people.
2. How are these applications used in industry to make the decision on a day to day basis?
With all these, let's start with today's blog agenda & will commence with
Internet Search followed by

Digital Advertisements/ Target Advertising,

Website Recommendations,

Image Processing,

Speech Recognition,

Airline Route Planning

Fraud & Risk Detection

Medicine

Gaming

Augmented Reality
1.Internet search

So when we speak of search engines,  we think of google, right, but there are many other search engines like google which are Yahoo, Bing, Ask, etc. All these search engines including Google make use of data science algorithms to deliver the best result for our search query in a fractional second. Conserving the fact that Google processes more than 20 petabytes of data every day, had there been no data science, Google wouldn't have been the google we know today.
2.Digital Advertisement/Targeted Advertising 

If you thought that the searching would have been the biggest application of Data Science & Machine learning, here is a challenger. The entire digital marketing spectrum starts from the display of banners on various websites to the digital billboard at the airport. Almost all are decided by using Data Science Algorithms; this is the reason why digital ads have been able to get a much higher CTR compared to a traditional advertisement. They can be targeted based on the user's past behavior. This is the reason why I see ads for analytics training while my friends see ads for apparel in the same place at the same time.
3.Website Recommendation 

Who can forget the suggestions about the similar products on Amazon if today I search about soundlink wireless headphones I am probably going to get a bunch of suggestions of other wireless headphones for comparing with my current search this recommendation system does not only help you to find a relevant product from the billion of products available with them but also adds a lot of user experience to choose from the right one for you. A Lot of companies have forwardly used this engine or system to promote their products by user interest & relevant information. Internet Giants like Amazon, Twitter, Netflix, LinkedIn, & IMDb & many more use this system to improve user experience.  The recommendation is made based on the previous search results of the users
4.Image Recogn
ition 

You upload your image with a friend on Facebook & you start getting suggestion tags from your friend. This automatic tag suggestion feature uses a face recognition algorithm, similarly while using WhatsApp web you scan barcodes in your web browser using your mobile phone. In addition, Google provides you the option to search for images by uploading them. it uses image recognition & provides related search results.
5.Speech recognition 
Some of the best speech recognition products are Google Voice, SIRI, Alexa, etc. Using this speech recognition feature even if you aren't in a position to type a msg your life wouldn't stop simply speaking out the msg & it will convert into text. 
6.Airline Route Planning 
Airlines across the world are known to bear heavy losses except for a few airline service providers. Companies are struggling to maintain their occupancy ratio & operating profits. The high rise in air-fuel prices & the need to offer heavy discounts to customers have further made the situation worse. It wasn't long before airline companies started using Data science to identify the strategic area for improvement now using data science the airline company can predict flight delays, decide which class of airplane to buy whether to directly land at a destination or take a halt between them e.g.  a flight can have a direct route to Delhi to New York alternatively it can also halt at any other country & finally effectively drive customer loyalty programs, Southwest airlines, Alaska Airline is among the top companies who embrace Data Science to bring changes in their way of working.
7.Fraud & Risk Detection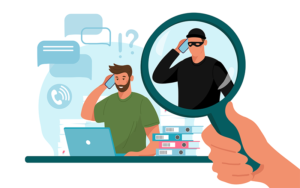 One of the first applications of Data Science originated from the finance discipline, companies were fed up with bad debts and losses every year. However, they have a lot of data that used to get collected during the initial paperwork while sanctioning loans they decided to bring in data science practices to rescue them from losses. Over the years banking companies learn to divide & conquer data while customers profile past expenditures and other essential variables to analyze the probabilities of risk in default, more ever it also happens to push the banking products, based on customer purchasing power. Apart from the applications mentioned above, data science is also used for marketing, finance, human resources, health care, government policies, and every possible industry where data gets generated. In addition to predicting the world share of customers, which customer is likely to churn, which customer should be pitched the high value of the product and many other questions can be easily answered while Data Science.
8.Medical Sciences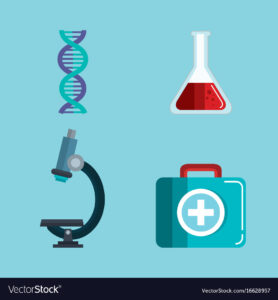 The Health care center has perceived great benefits from Data Science applications.  A few of them include Medical Image Analysis, so there has been lots of research in this area & one of the major studies in Big Data Analytics in healthcare was published in biomedical research International.  According to this study,  popular imaging techniques such as MRI, X-Ray, computed tomography & so on. Numerous methods have been used to tackle the difference in modernity resolution & invention of these images. Many more are being developed to improve the image quality, extract data from images more efficiently and provide the most accurate interpretation now the deep learning-based algorithms increase the Diagnostic accuracy by learning from the previous examples and then suggest better treatment solutions.
 Genetics & Genomics
The genetics research enabled an advanced level of treatment personalization; they used MapReduce which allows reading genetic semen mapping  & shortens the time for efficient Data processing. The goal is to understand the impact of DNA on health & find an individual biological connection between genetics, diseases & drug response. Deep genomics made a remarkable impact on the prediction of molecular effects on genetic variation essential to DNA interpretation & this would not have been possible without their database which enabled the scientist to understand how genetic variations can impact the genetic code.
Creation of Drugs 
The Drugs Discovery process is highly complicated and involves many disciplines. The greatest ideas are often bounded by billions of testing huge financial and time expenditures. On average it takes 12 years to get a drug officially submitted. The data science and machine learning algorithms simplify and shorten this process adding a perspective to each step from the initial screening of drug compounds to the prediction of success rates based on biological factors Such algorithms can forecast how the compounds will act in a body using advanced Mathematical Modeling and Simulations instead of lab experiments. The idea behind computational drug Discovery is to create a computer model simulation as a biological relevant network simplifying the prediction of future outcomes with high accuracy. It allows choosing which experiments should be done and incorporates all new information in a continuous learning look.

Virtual Assistance for Patients Optimus 

The optimization of the clinical processes buildup on the concept that in many cases patients don't need to visit doctors in person. So, using a mobile application can give a much more effective solution by bringing the doctor to the patient instead now the AI the powered mobile apps can provide basic Healthcare support usually as chatbots are simply described your symptoms or ask questions and then receive key information about your medical condition derived from a wide network of linking symptoms to causes. Apps can remind you to take your medicine on time and if missed it took an appointment with a doctor. This approach promotes a healthy lifestyle by encouraging patients to make healthy decisions, save that time on waiting in line for an appointment, and allows doctors to focus on more critical cases now this machine-learning algorithm uses natural language processing and generation to provide current information. This way the most appropriate customer support is to create would obviously cannot fully rely on machines in the Healthcare and that's why it uses the wide database that is available in the healthcare department.
 9.
Gaming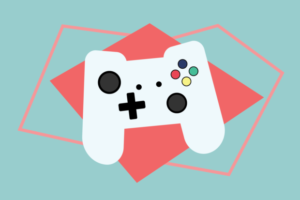 EA Sports, Zynga,  Sony, &  Activision Blizzard have led the gaming experience to the next level using data science. Games are now designed using machine learning algorithms which improve &  upgrade themselves as the players move up to a higher level. In Motional gaming also, your opponent analyses your previous moves & accordingly shapes up the game. Now, this would not have been possible without Data science.
For example the high trending game of Pokémon Go, the ability to walk around things and locate Pokémon on walls and grounds, things that aren't there, brilliant. The views in the last app from the same company are the data that helps to choose the locations of Pokémon Gems etc. Talking of which this is also the application that I am most excited about in the future.
10.Augmented reality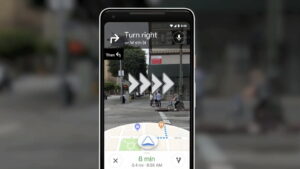 Now, Data science and Virtual reality do have a relationship, considering VR headset contains computing knowledge algorithm & data to provide you with the best viewing experience. However data science makes more sense once the VR economy becomes accessible in terms of pricing and consumers often, like other Apps, do not know much has been revealed about them except prototypes, and neither do I know when they would be available for a common man's disposal. We need to wait & watch how far these Tech Giants can become successful in their quest to develop the perfect VR Headset or self-driving car projects & other futuristic designs.
So let's see what the future holds for us.
Conclusion
This is it from our side for this article, do let us know if we have missed any domain of data science or message us a specific topic of data science you want us to write about, by reaching out to us on different social media platforms below are the links
Instagram:- sdbiofficial
Facebook:- sdbi.official
Share this article with your friends