Post Graduate in data science course provides training to develop Statistical, Computational and Programming Skills. The increasing importance of data analysis in several fields including banking, finance, entertainment, pharmaceutical, environment, economics, engineering and many more motivated us to curate a course for full time working professionals and new graduates to upskill and become eligible for lucrative job prospects.
The program aims at teaching students:
Theoretical and practical aspects of statistical concepts like inference, probability, Bayes Theorem, modeling
Programming skills like Python and R programming
Data visualization tools for real-world scenarios
Database management to clean, transform and query data.
Implementing machine learning algorithms to design solutions for data-oriented problems
Key highlights
Gateway to foreign universities
Complete 16 years of education as required by most of the international institutions while getting an excellent foundation in the data science field.
University of Mumbai
Globally recognised degree from the prestigious 160 years old University of Mumbai. Campus placed at renowned Patkar-Varde college having 'A+ Grade' by NAAC.
Industry approved curriculum
The program has been designed and taught by eminent industry experts to bring education in sync with workplace realities ensuring holistic learning.
Capstone Projects & Case Studies
Capstone projects drawn from real-world problems allow students to create a product that can be used to practice their skills and showcase to potential employers.
Programming softwares / tools covered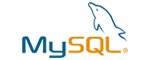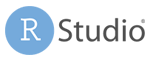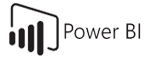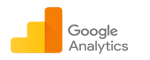 Training Methodology
"Knowledge has to be improved, challenged, and increased constantly, or it vanishes."
Classroom Learning
Theory
In data science, mathematical skills are as important as programming skills. Subjects like Statistics, Linear algebra and Big data helps to build a profound fundamental to build reliable and efficient models
Practical
You need good programming and analytical skills to become a good data scientist which comes by practicing several tools required to solve big data problems, automate processes and write efficient algorithms.
Application Based Learning
Case studies
Companies are using analytics to improve their process and the scale of the data they use to do this has increased tremendously over the last few years making it extremely important to learn through real-world case studies.
Industry connects
Professionals from the industry share their experiences though such sessions and talk about how data science continues to gain widespread acclaim & demand across almost every major sector.
Eligibility Criteria
1
Graduate from any stream (Science/Commerce/Arts)
2
Must have a keen interest in Statistics, Programming and Data Analysis.
Course Syllabus
This semester introduces students to statistical analysis and several programming tools, data visualisation to transform and clean the data and database management to create, retrieve, update and manage data.
Paper title
Database Management Systems
Big Data architecture and ecosystem
Statistical Methods
Data Visualization – Using Power BI
R Programming
Python Programming
Semester I
Course Code
Course Type
Course Title
Credits
PUSDSBA 101
Core Subject
Database Management Systems
4
PUSDSBA 102
Core Subject
Big Data architecture and ecosystem
4
PUSDSBA 103
core Subject
Statistical Methods
4
PUSDSBA 104
Core Subject-Practical
Data Visualization – Using Power BI
4
PUSDSBA 405
Core Subject
R Programming
4
PUSDSBA 406
Core Subject
Python Programming
4
Total Credits
24
This semester focuses on Time series forecasting and Machine Learning that automates analytical model building. Students learn to work on big data and advanced SQL to systematically extract information and draw insights.
Paper title
Machine Learning and Deep Learning
Time Series Analysis and Forecasting
NLP and Recommendation Engine
Distributed Processing using HADOOP
Electives

Social Media and Marketing Analytics
Financial Analytics
Semester II
Course Code
Course Type
Course Title
Credits
PUSDSBA 201
Core Subject
Machine Learning
4
PUSDSBA 202
Core Subject
Time Series Analysis
4
PUSDSBA 203
core Subject
Advance SQL
4
PUSDSBA 204
Core Subject
NLP
4
PUSDSBA 205
Core Subject
Project Work
4
PUSDSBA 206
Core Subject
Elective
4
Total Credits
24