Bachelors in Data Science and Business Analytics is a 3 years full-time undergraduate course that facilitates one to learn technical skills and practical insight to Data Science. The aim is to teach students how to Implement algorithms for fundamental data science tasks such as machine learning and data mining, statistical inference etc, using a high-level language which is suitable for data science
The program combines theory and practice to enable graduates of the program to meet the demands of the data-driven economy of the future.
The program aims at
Enabling students to

apply theory and methodologies of several data science-oriented topics in statistics and computing to solve problems in real-world contexts.

Providing students with data management and machine learning skills to design and implement reliable solutions for data-oriented problems.

Providing students with a strong sense of social commitment, global vision and independent self-learning ability.
Key highlights
University of Mumbai
Globally recognised degree from the prestigious 160 years old University of Mumbai. Campus placed at renowned Patkar-Varde college having 'A+ Grade' by NAAC.
Industry Experts
Faculties from industry and academia provide a perfect amalgamation of theory and real-life case studies for analyzing and extracting insight from data.
Learning Management System
Revisit, rethink and revise lectures through a Virtual Campus making learning experiences much simpler, interactive and personalized.
100% Placement Assistance
The placement cell has been set up to guide students to communicate technical ideas effectively, help them in resume building and assist them with job placement.
Programming softwares / tools covered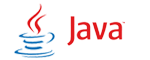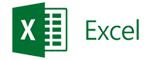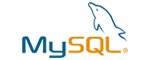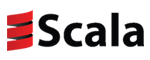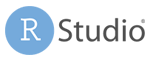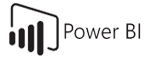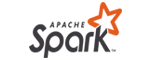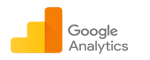 Training Methodology
"Knowledge is of no value unless you put it into practice and practice is never possible without a deep knowledge"
Classroom Learning
Theory
Theory subjects like Statistics, Data structures, machine learning and time series lead to a deeper understanding of a concept through seeing it in context of a greater whole and understanding the why behind it.
Practical
Practical learning of tools like Python, SQL and Power BI provides hand on to be able to communicate technical ideas effectively through both programming and data visualisation tools.
Application Based Learning
Industry connects
These guest lectures are delivered by experienced professionals from the industry to provide insights of the work-life and ground realities of real-world challenges to keep students informed about the latest happenings in the Industry.
Case studies
Working on case studies gives hands-on experience to solve real-world problems and sharpen skills. They are an important step in a student journey to become data fluent and help them build their data science portfolio.
Experience based Learning
Internships
Internships are a way to build one's résumé, get experience and build connections helping students to be more well-rounded and increase their breadth of knowledge and experience when joining the workforce full-time.
Projects
Project based learning is a non-traditional education model that structures curriculum around discrete projects, presenting students with multi-step problems to solve and use multiple learning techniques including research, logical deduction, and iterative learning.
Eligibility Criteria
Open for students of all streams (Science/Commerce/Arts) who have a keen interest in statistics, programming and data analysis to develop a business acumen.
There are 2 ways to become eligible for this course:
Option A
Cleared class 12 Examination (HSC or it's equivalent) with 75% and above.
Option B
Cleared Quantitative Aptitude Test (QAT) and Personal Interview round.